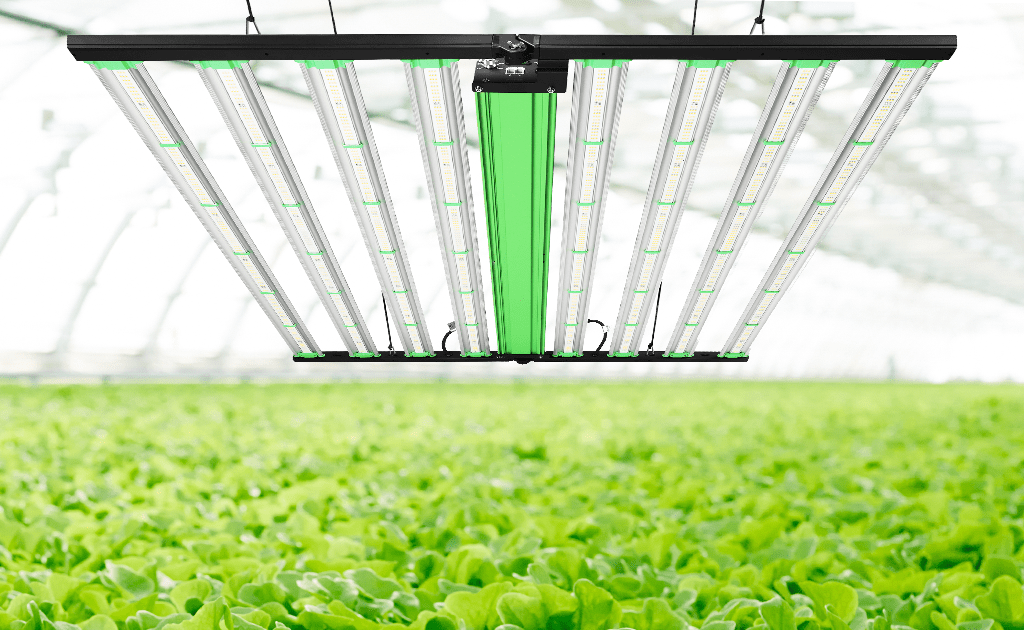 Our Lumatronics ™  line of industrial grow light fixtures allow for practical and efficient indoor cultivation of plants on a commercial scale. By using state of the art ballasts and LED's, we are able to produce a wide spectrum of light colors and varying light levels. The result is a highly controlled artificial light substitution that stimulates plant photosynthesis for better growth and yield of indoor plant crops.
Our catalog offering ranges from 1500 watts down to 200 watts, covering wide scale of power options. Paired with a master controller unit that allows automatic time and humidity control of 1 up to 100 daisy chained fixtures, Intellicon grow light systems can cover a wide area of light control for crop cultivation.

For efficient management of your grow light systems, our available Master Controller features an intuitive touch screen interface , linkable daisy chain ports for controlling multiple fixtures, and commercial grade control terminals for temperature and humidity sensors.